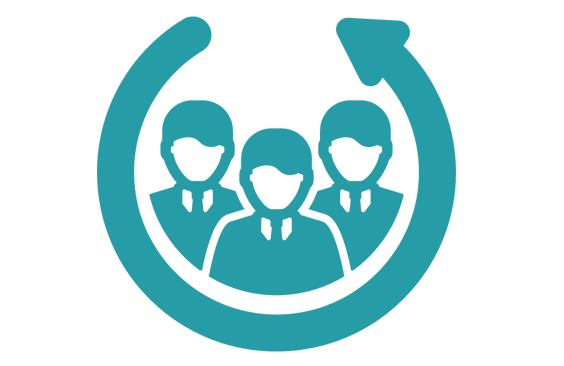 SERVICE OVERVIEW
B2B Panels engage approximately half a million respondents in 29 major economies. Deep profiling information is available that updates on quarterly basis. B2B Panels are maintained with great care and higher interaction levels for higher research data yields with better overall value.
---
"Invite-Only" recruited Panel
Double Opt-in recruitment (Online or/and Mobile based)
Verification via Telephone and Web Directories
6 Specialty Panels
In-Depth Business Firmographic profile
Profiles updated Quarterly
---
Speciality Business(B2B) Panels
---
C-Suite
Explicit Panel of over 82,000 C-Suite Respondents across 20 geographies(26K each in Americas and Europe and 30K in APAC region).
Over 12,000 respondents in $500 Million+ revenue sized companies.
Distinctive Incentive offers for higher Response Rates
Mass Affluent, HNWIs & Ultra-HNWIs
One of the deeply profiled panels with over 120,000 respondents worldwide.
Approx. 80% of respondents are extracted out of Top levels business executives/owners etc.
HNWI panelists comprises of Individuals with investable/liquid assets of more than USD 100K
Capability of profiling Ultra-HNWIs within the same targets
ITDMs
Our strongest B2B Panel of 220,000 IT Decision makers in 23 countries (74K in Americas, 65K in Europe and 82K in APAC).
Capability of targeting specific IT Product/Services' Decision Maker
Conduct approximately 100,000 surveys annually with this panel group
Marketing DMs
Roughly 60,000 panelists spread over 20 countries.
21K respondents in Americas, 17K in Europe and 23K in APAC regions.
Over 40% panelists titled directors and above level
Finance DMs
Over 95,000 panelists covering 23 countries.
32K respondents in Americas, 29K Europe and 33K in APAC regions.
Approx. 45% respondents are Director or senior levels
Human Resource DMs
Approx. 50K panelists classified globally in 17 countries.
18K respondents in Americas, 15K Europe and 18K in APAC regions.
Decision Makers are further profiled on their specific areas of decision making like Recruitment, Payroll/Benefits, Compliance, Talent management, Training & Development etc.
Distinctive Features:

Accessibility
Extensive reach to a large variety of business professionals

Quality
Robust recruitment processes to deliver unmatched data quality

Cost-efficiency
Innovative respondent engagement model resulting cost savings

Speed
Speedy data collection, even with tough audiences

Expertise
Vast expertise ensure every engagement executed with excellence